My first ever Vic Viper.
I really wanted to build one for NoVVember this year, but my bricks are packed away right now...what to do? Use LDD....
LDD updated their rendering software so screen caps are a bit better than they were before.
The Blacktron NoVVember!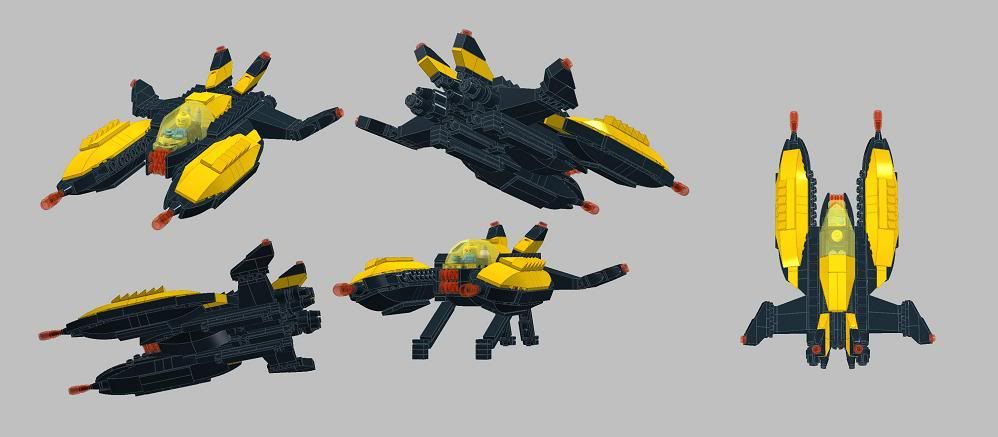 I managed to work in basic retracting landing gear, but the cockpit canopy doesn't open...oh well maybe next time.
Comments are welcome. So please, let me know what you think.