Here's a Mars Mission themed space fighter, The Flitter.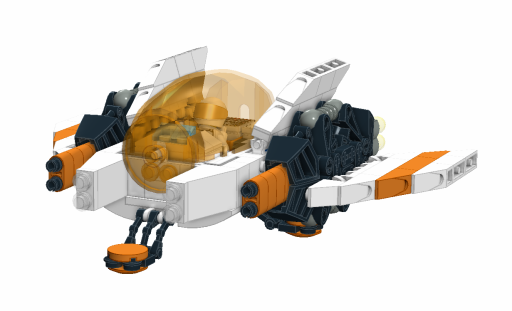 pic links to Flickr
The ship features retractable landing gear, and an opening canopy.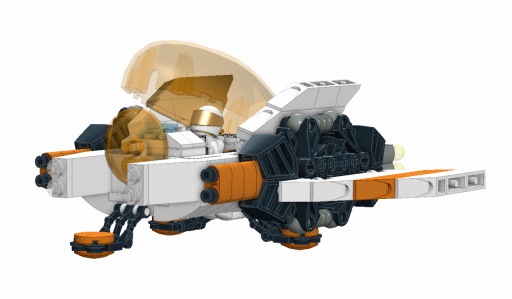 My bricks are still packed up so I'm making do with LDD.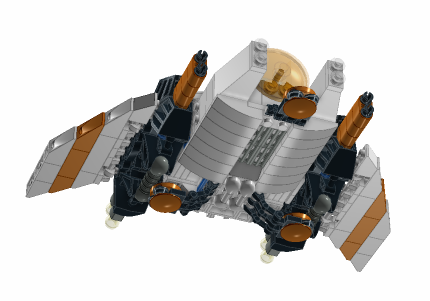 I'd love to build this one with real bricks, but I've created some parts that don't exist.
(i.e. the 2m Technic beams on the guns don't come in orange)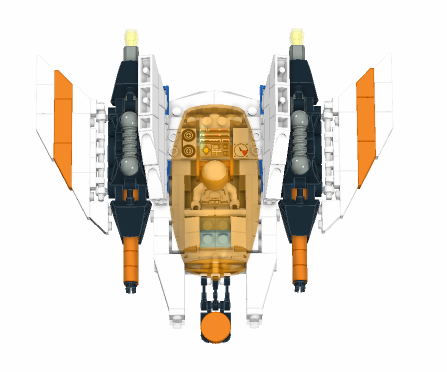 Please let me know what you think.