Hello,
the idea of building a command center for the lego space classic base was always a MOC I wanted to build.
I used the Nasa command center as inspiration, and the images from the film apollo 13 "Houston we have a problem". See:
The "ISS Mission Control Center Moscow" is almost constructed on the same principle: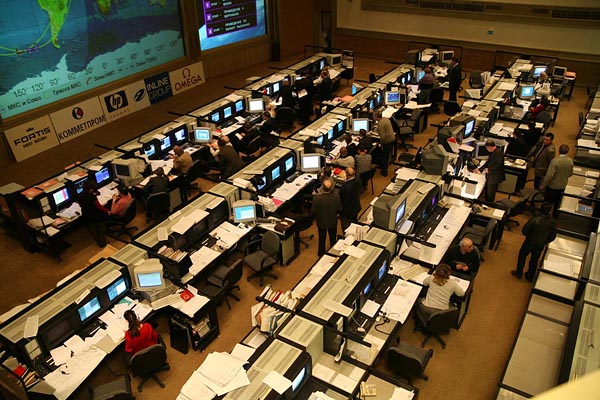 I tried to allow a lot of natural light in the room (it is not underground), and decided to put the windows on the left side for the right hander.
The levels allow the different stages to have a direct view on the different screens.
I put some microphones in the rows for the members to communicate to the all audience (like in a 'senate').
I tried to create some 'space trees' on the left and right of the main gate.
It is the place to stage a Nasa minifig.
Here is the result:
Complete flickr set
.
The next step will be to integrate a gate for the communication to the other modules, extend to more plates.
My hope would be to add more old gray bricks in the walls, as soon I have some / enough
. (PS: if you have some old gray bricks, I'm interested in)
Regards,