Well I had a DC superheroes set 6862, Lex Luthor robot, opened and sitting on my work bench. I liked the green and purple color scheme, and I had the new canopy from the Star Wars V-wing too. So, I started working on a space ship in Green and Purple with black.
I didn't have enough parts to get very far. I decided to fire up LDD and see what I could come up with.
Here's after about 4 hours of work...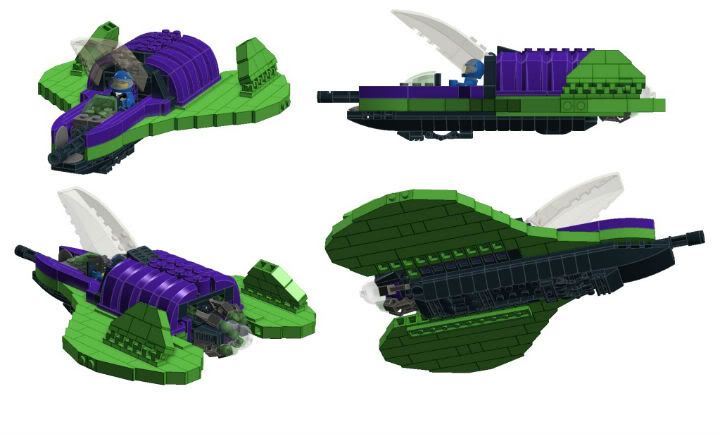 What do you think?